Integrated Nokia Industrial devices
Unlock the power of 4.9G/LTE and 5G private wireless for your business with the Nokia end-to-end one platform for digitalization that delivers secure business-critical connectivity, edge computing with integrated applications and ruggedized devices with accessories.
Will the device suit my business?
Whatever the use case or industry, we've got you covered in harsh environments and working conditions. Our portfolio of ruggedized Nokia Industrial devices includes compact handhelds, field routers, dongles, hotspots, a 5G video camera and accessories. We offer you a variety of headsets and lighter weight earpieces, push-to-talk (PTT) microphones and wearable cameras.
Our devices come verified, tested and integrated with your LTE or 5G private wireless network for guaranteed high performance.
"On the enterprise side, Nokia shows a deep and comprehensive portfolio, well aligned with the current and coming needs of enterprise customers. The presence of devices in its portfolio is remarkable, with many certified industrial devices as well as a device management capability that demonstrates clear understanding of its enterprise customers"

Why are Nokia Industrial devices a good match?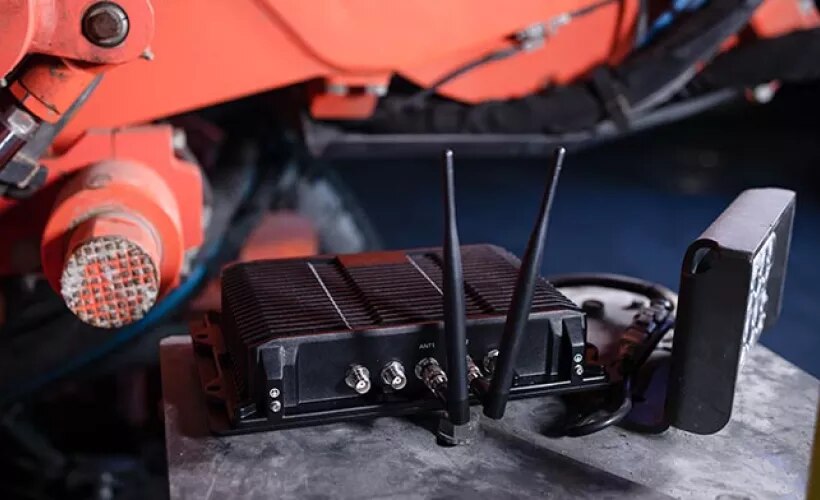 They are offered in different form factors to address all needs to connect machines, sensors and workers
They are designed for heavy use in demanding industries including mining, oil & gas, manufacturing, ports and warehousing
Their ruggedized, hardened enclosures using industrial grade components and anti-vibration design allow them to withstand wear and tear
They are certified to address different markets and frequency bands, meeting your needs for 4.9G and 5G
The handhelds support push-to-X communication applications and buttons are customizable
Their comprehensive feature set enables efficient traffic for PROFINET communication and other industrial protocols including EtherCAT, OPC-UA and Modbus.
What value do they bring to your business?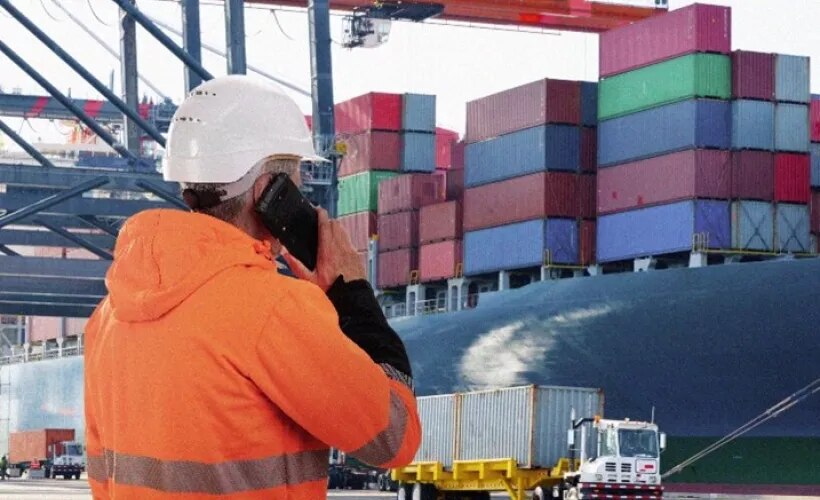 Boost productivity in ports
Overcoming connectivity interference issues in your port and digitalizing your terminal operations is easy with our Nokia DAC solution that provides you with a secure private wireless network, an industrial automation platform including Nokia Mission Critical Industrial Edge (MXIE) with applications and ruggedized devices.[showmore]
You can count on high performance in harsh conditions and high capacity for bandwidth hungry apps. Customers are leveraging Nokia Industrial devices for a variety of use cases such as: retrofitting our dongles to existing vehicle-mounted computers; connecting cranes and straddle carriers to the private wireless network via our ruggedized fieldrouters that enable efficient traffic for PROFINET communication and other protocols including EtherCAT and Modbus. Likewise, they are utilizing our handhelds for push-to-talk use cases.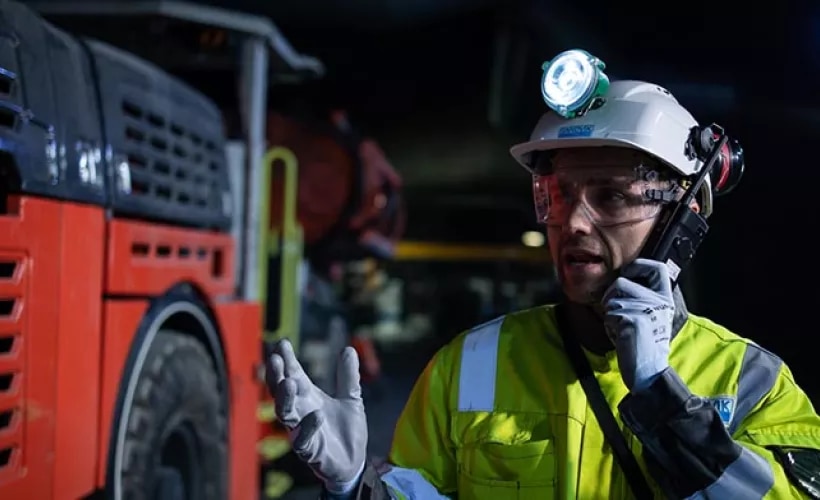 Safer, more efficient mining
In a challenging environment like a mine you must be able to reach your workforce at any point in time to keep them safe. Your optimal solution consists of rugged Nokia Industrial handhelds with dedicated push-to-X buttons and a reliable group communication application, like our Nokia Team Comms.[showmore]
Autonomous vehicles securely connect over Nokia Industrial fieldrouters to the private 5G network, while their operators remotely monitor the stream from cameras that are connected via dongles or directly to the private network. Likewise, benefit from 360° connected coverage to follow movement, haptic feedback and other sensory data from deep within the mine.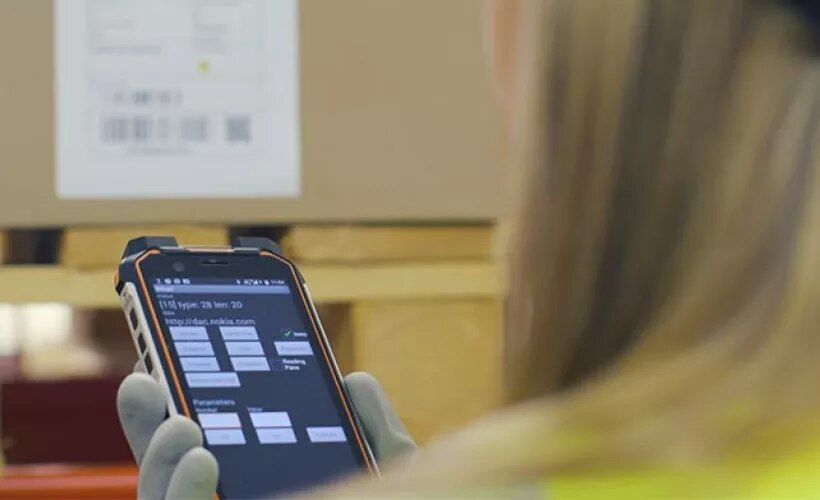 Track your goods and ensure quality
Retrofit your trucks with barcode scanners connected over Nokia Industrial routers to ensure that all items arriving and leaving your warehouse are tracked. Where manual inventory is needed, our easy-to-use ruggedized handheld devices offer the same functionality via a dedicated button. With the same device you can easily set up a group call or share information via push-to-video.[showmore]
Cameras connected over Nokia Industrial dongles can be randomly repositioned with ease to allow for ultimate flexibility in monitoring and surveillance. Connected sensors report temperature, moisture and other parameters where and when the information is needed to ensure the quality of goods in storage.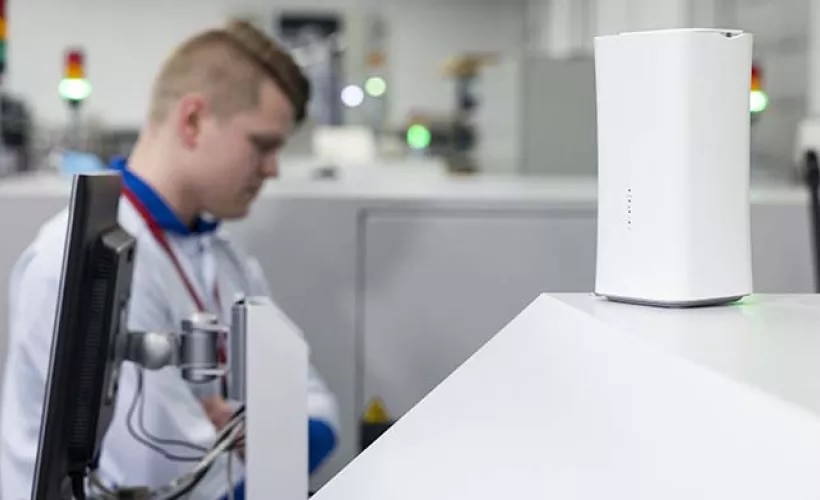 Accelerate smart manufacturing
Wirelessly connected production modules enable ultra-flexible layouts of the shop floor so you can meet production capabilities for a 'lot size of one'. Industrial computers like PLCs, steering robots, AGVs and assembly lines can be reliably connected to the private wireless network over Nokia Industrial fieldrouters.[showmore]
Malfunctioning connected machines send alerts to the operations center, while maintenance personnel benefit from push-to-video in our handhelds or workpads when consulting back-office experts. Quality control cameras connected over Nokia Industrial dongles stream HD visual data for instant analytics and reaction in case of defects.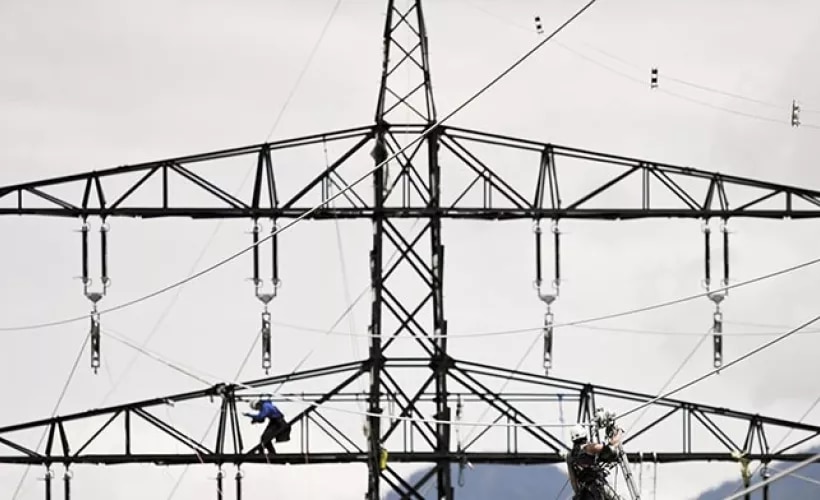 Smarter grid and safer society
Many industry verticals are turning to private wireless for reliable coverage and effective in-building penetration. Energy utilities, for example, are adopting the 450-470 MHz spectrum (bands 31, 72) and emerging 410-430 MHz spectrum (as B87, B88) to provide cost-effective wireless network coverage of wide areas for mission critical broadband. [showmore]
These lower frequencies can support a variety of Industry 4.0 use case applications like IoT, and environmental sensors to enable public safety, transport and security capabilities.
Our portfolio of ruggedized Nokia Industrial devices already supports these bands and feature high IP protection, shock and electromagnetic resistance, pre-integrated apps like push-to-talk and push-to-video and handy accessories. Likewise, our mobile devices can support several positioning, navigation and timing methods like network-based, GPS, GLONASS, BeiDou, and Galileo.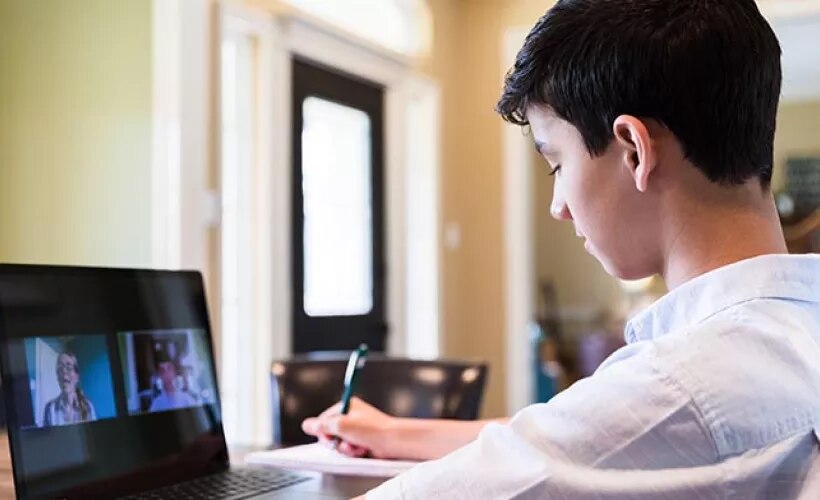 Smart cities solving the digital divide 
To address the need for availability of IT devices, many governments, school districts and non-profit organizations are working to provide laptops, tablets and hotspots to enable underprivileged students and disconnected communities. This is a necessary first step in addressing the digital divide and providing reliable access to online learning. [showmore]
The end-to-end Nokia private wireless solution provides the connectivity and devices, like Nokia Industrial hotspots needed to ensure smart city objectives can be met easily and cost effectively. In the US for example, private networks on the CBRS band allow for deployment at a fraction of the cost and support multiple features such as bandwidth control, content filtering, and safety issues and video monitoring on and off campus.
How can the fleet of Nokia Industrial devices be maintained?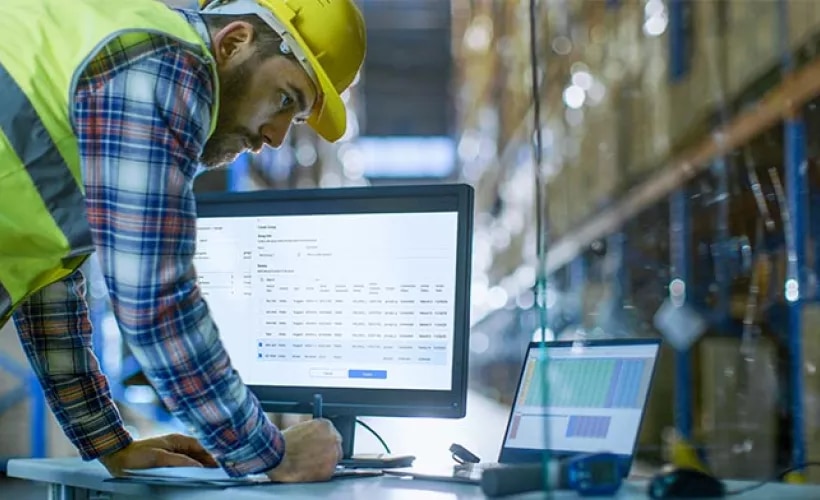 Your Nokia Private Wireless solutions come with integrated Nokia Industrial device management to support seamless onboarding and plug and play operation of whatever Nokia Industrial devices you choose. Our management tool is scalable to thousands of devices across the range of available form factors.
How does the device management work?
Nokia Industrial device management allows you to:
Manage and monitor the performance of your devices, via a single pane of glass
Start with any number of devices and scale according to needs
Easily deploy user equipment, which connect automatically to your network
Change device parameters when or if your use case changes
Implement mass actions, advanced filtering and device grouping
Customize operations based on the business requirements, such as geo-fencing
Equip your Nokia industrial devices with pre-integrated applications.
How are the devices kept secure?
You benefit from an additional layer of security. This is because Nokia Industrial device management resides within the same edge as the rest of your network functions and applications. This means device software and firmware are distributed to the devices directly from the edge, avoiding the need to access the public internet. And you can see from the tool that all devices are running the latest software version.
What other applications add value?
Nokia Network Digital Twin helps to ensure continuous pervasive wireless coverage for critical operations. It improves your awareness of changing network dynamics, and it shows you where your devices are and how they are experiencing the network. It also supports quick and remote troubleshooting.
Please complete the form below.
The form is loading, please wait...