Take the guess work out of your digital transformation
Nokia Lab as a Service (LaaS) provides you with easy access to our state-of-the-art wireless network infrastructure and testing expertise for real world testing and validation of devices, chipsets, applications, and end-to-end solutions. Available on-demand, this innovative service model gives you the freedom to extensively test new technologies in a simulated environment without the investment burden of building the infrastructure yourself. As new products and technology cycles are getting shorter, this is a cost effective way to ensure success of new introductions in your existing operational environments.
You can choose to have access to a Nokia Premise Network Lab, or we can bring a Nokia Network Lab to you. Both options are available on an OPEX based cost efficient delivery model with wrap around consultancy for testing and evaluation support.. Secure, robust ISO and CTIA accredited facilities ensure complete customer confidentiality for product and solution development testing.
Who is using Nokia LaaS for testing and validation?
Enterprises looking to maximize value from their private wireless investments with new operational use cases
Railway operators exploring the capabilities of 5G for future rail mobile communications (FRMCS)
Chipset OEM's
Device and product manufacturers
Systems integrators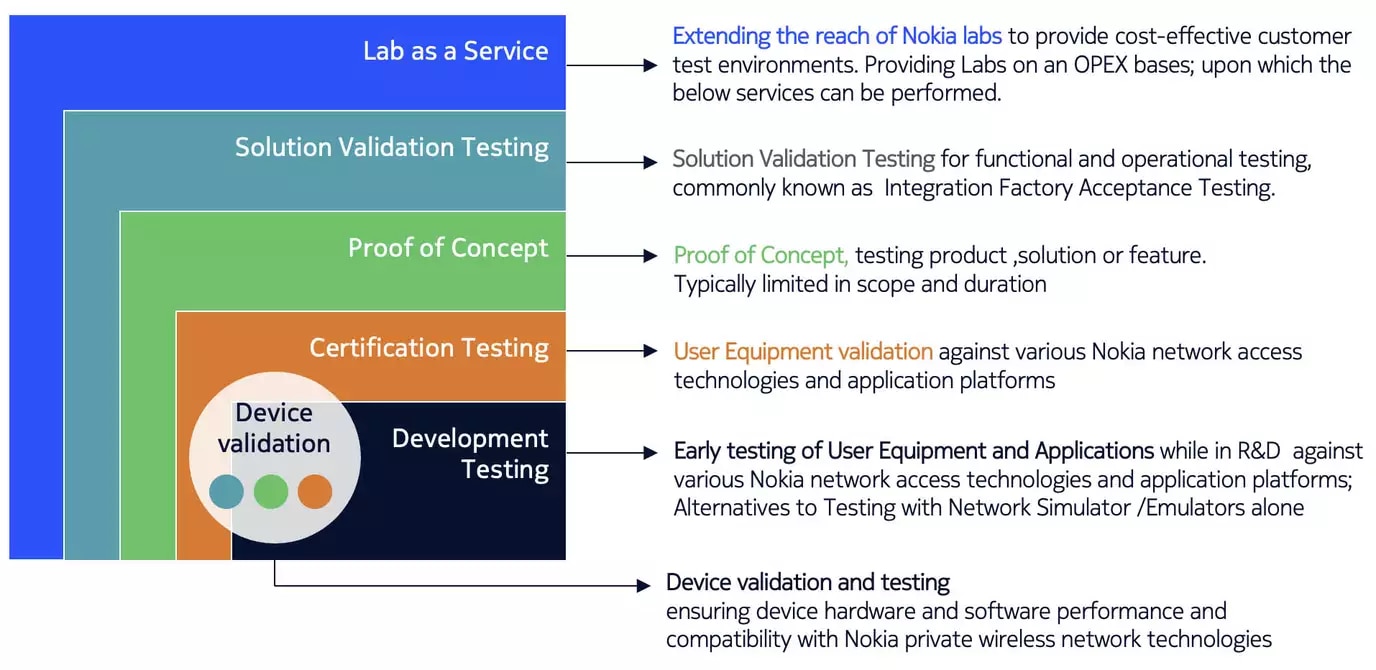 Rapid lab access
Test on real, carrier-grade lab infrastructure on demand, with expert consultancy on hand
Reduce CAPEX investments
Innovative as-a-service model minimizes upfront lab CAPEX investments
Accelerate time to market
Faster product development and services launch through fully automated testing environment
Maximize product and solution quality
Uncover and resolve issues early in the product/ service introduction lifecycle
Please complete the form below.
The form is loading, please wait...