MX Industrial Edge
Accelerate digitalization for mission critical industrial OT
The Nokia MX Industrial Edge is a future-ready on-premise edge solution that can accelerate the digital transformation of your operational technology (OT). It combines the agility and simplicity of an edge-as-a-service model with a high-performance, resilient and secure edge architecture designed to meet the mission-critical needs of asset-intensive industrial environments.
Support your OT transformation with assured performance, security and resiliency
MX Industrial Edge hardware platform is based on 3rd Generation Intel® Xeon® Scalable Processors and resource optimizations, delivering high-performance computing for complex industrial application workloads. It offers extreme resilience and reliability through an end-to-end high availability architecture and supports geographical redundancy to ensure business continuity.
MXIE supports graphics processing unit (GPU) to enable versatile inference acceleration. This capability unlocks business-critical use cases for enterprises. For example, real-time monitoring of video feeds and alerts and advanced video analytics solutions for mission-critical applications such as quality assurance or safety. 
The MX Industrial Edge meets enterprise security needs with features such as app-to-app data isolation and TLS-based communications. Integrated tools for end-to-end service management help you ensure stable high performance by combining platform resource management, network QoS management and prioritization, multi-APN support and dynamic feedback on network resource availability.
Why choose the MX Industrial Edge?
Maintain total control by ensuring that all data stays on your premises
Accelerate OT digitalization with integrated features including industrial connectors, click to deploy industrial applications, device management and intelligent workflow automation
Ensure high performance, security and resilience with an Edge solution designed for mission-critical OT
Optimize TCO and gain instant access to latest industrial applications and features from Nokia's Digital Automation Cloud and complementary cloud ecosystems, with our innovative Edge as a Service model
Reduce complexity with a fully integrated edge solution
It's easy to deploy and manage end-to-end industrial automation use cases with the MX Industrial Edge. This fully integrated solution gives you connectivity options (wired/industrial private wireless), pre-configured cloud-native industrial applications, industrial connectors, platform features and automated management tools that speed up OT digitalization.
Orchestration tools let you automate application lifecycle management and ensures that new security, stability and feature updates are always available on the edge.
Our Industrial application catalog lets you choose from a wide variety of digitalization enablers within many categories. From video analytics, critical communications and connected worker apps to positioning and tracking, cloud and industrial connectivity and IIoT apps,  we have you covered.
MX Industrial Edge is capable to host non-cloud native workloads as well as virtual machines to benefit from different legacy ecosystems and to run them in a safe and controlled environment alongside the containerized applications.
The MX Industrial Edge also gives you the flexibility to choose a Nokia Digital Automation Cloud (NDAC) or Modular Private Wireless (MPW) network architecture to meet your industrial connectivity needs.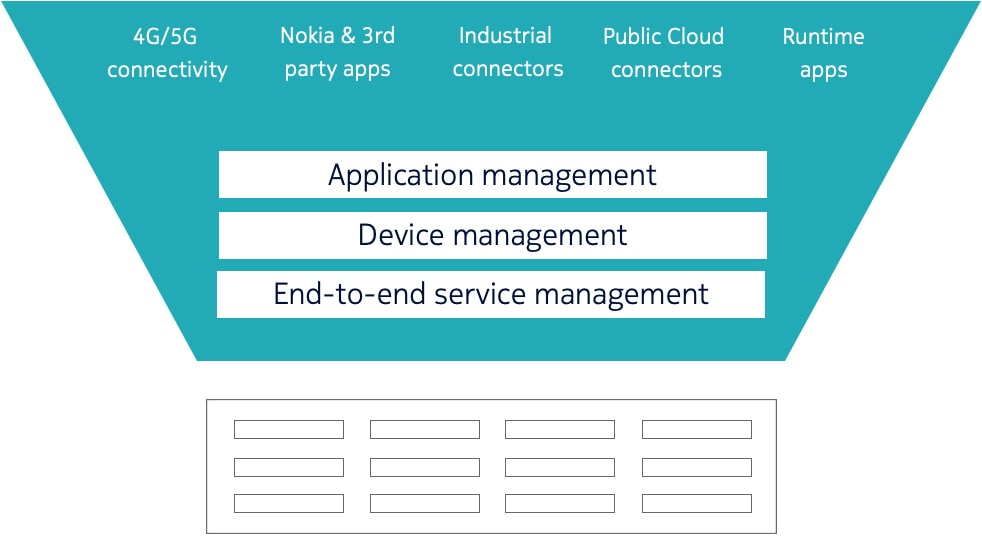 Optimize Total Cost of Ownership and gain instant access to the latest innovations
Our flexible consumption-based Edge as a Service model helps you optimize your Total Cost of Ownership and scales your investment with your digital transformation initiatives. You also get operational and technical support and instant access to the latest application innovations and features from Nokia's Digital Automation Cloud and complementary hyperscale and industrial cloud ecosystems as part of your subscription.
We are building an iconic ecosystem of application partners for innovation at the Edge
We continuously enhance our Edge application catalog with the latest innovations from our application partners. Every application undergoes a stringent onboarding process and is extensively tested for performance, stability and security at Nokia labs.
MXIE developer portal offers  enhanced developer onboarding experiences with quick and smooth application onboarding to achieve shorter time-to market for our application partners.
What you gain
By onboarding your applications on Nokia Edge Cloud, you get access to a wide range of enterprise customers across vertical markets including manufacturing, utilities, oil and gas, mining and transportation. Over 1300 enterprise customers in these asset intensive industries benefit from Nokia's proven industrial connectivity and digital automation solutions today.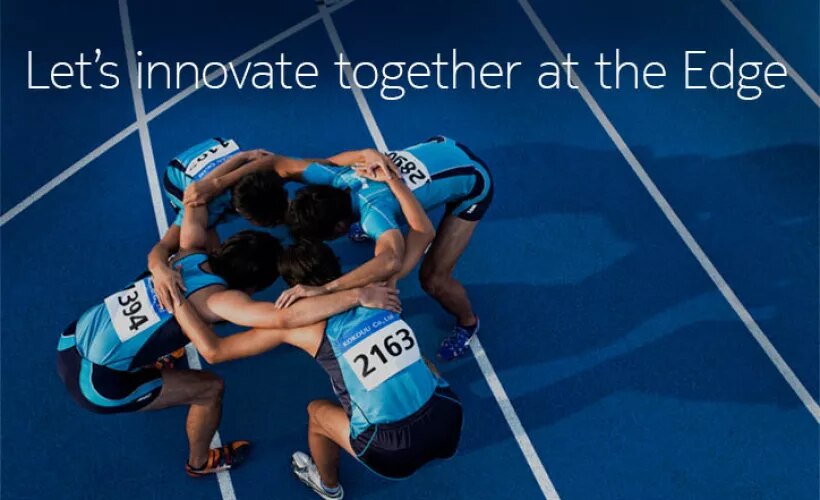 Contact us to get your app featured on the Nokia industrial application catalog