Nokia Drone Networks, powered by public and private 4G/LTE and 5G networks, is an end-to-end solution comprising of Nokia drones, docking station, a ground control station as well as add-on equipment such as a dual gimbal camera. The solution enables the use of multiple drones to fly on automated individual missions steered from a single ground control station, running on the edge cloud. The solution supports customers and partners in the process of collecting data and information to meet business needs related to security and transport for example, and to facilitate operations in mission critical situations, like in public safety.
Nokia drones can be equipped or customized for operations in many ways – such as with the addition of cameras or sensors. The dual gimbal payload has integrated RGB - and thermal videos. The drone can also be equipped with other payloads such as loudspeakers, searchlights or customizable sensors for smoke, motion, radiation and more, by utilizing the Nokia payload development kit. A dedicated software development kit and evaluation hardware will help customers and partners with the implementation of payloads for a large variety of use cases. Nokia offers support in the integration and certification of customized payload development projects.
The utilization of aerial drones and drone technology is rapidly gaining momentum across various industries such as energy, construction, agriculture, mining, public safety, telecommunications and utilities. A plethora of applications exist, including automated drone missions that require efficient data gathering and secure transfer. Nokia Drone Networks presents an all-encompassing solution that can lower operational costs while boosting value by automating security and inspection workflows.
Nokia is a trusted pioneer in the industrial drone manufacturing industry, setting the standard for system safety. Our drones are equipped with advanced safety features, including an automatic parachute deployment system, and are built to withstand rigorous use in the toughest conditions. To ensure our commitment to safety and quality, our Nokia Drone Networks solution has been CE certified by a notified body in accordance with the latest UAV and 4G/5G user equipment standards. Furthermore, our drone system is designed and assembled in Finland, ensuring a transparent supply chain and unparalleled quality assurance.
Drones for different missions
4G/LTE and 5G connectivity
Fire monitoring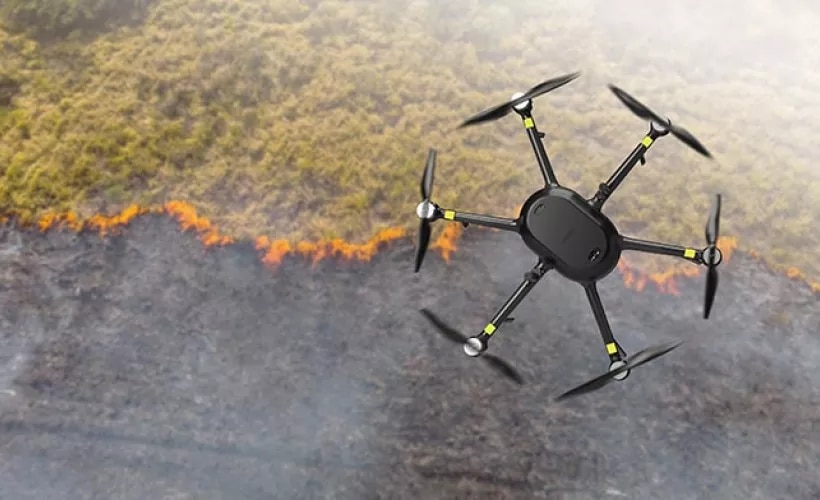 The Nokia Drone Networks solution is designed to be easy to use with a modular structure and high quality, durable hardware.
[showmore]
The drone's simple plug & play interface allows you to quickly change equipment in emergency situations. Nokia drones withstand high temperatures and can therefore be used for fire monitoring in areas where helicopters cannot be used. The dual camera gimbal provides HD-video streaming, which improves the situational awareness and supports resource planning, risk evaluation and quick decision making. The video stream provides precise and comprehensive aerial insight on damage inspection, while sensors can alert for gas leakages or presence of hazardous gases.
Safety and security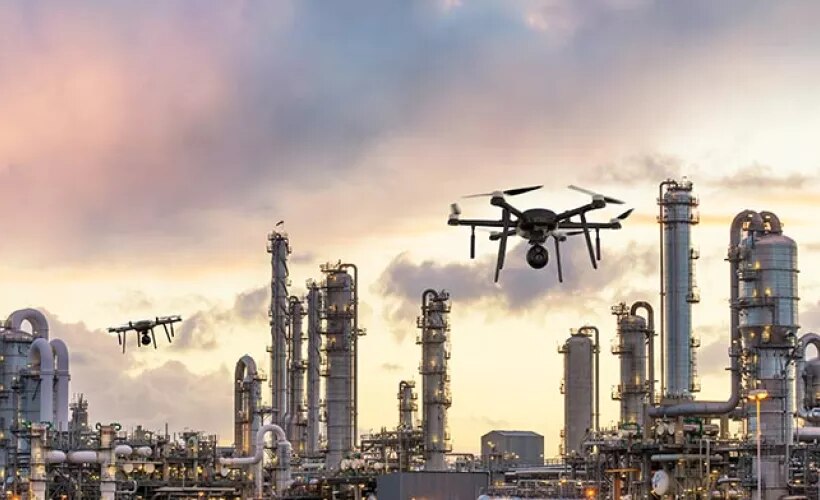 Multiple drones can efficiently cover large areas to provide real-time monitoring of factory premises, industrial campuses, or border areas to increase safety and security.
[showmore]
Ad hoc drone fleet flights can be equipped with thermal sensors, cameras and loudspeakers and programmed for use by search & rescue teams. The Nokia Drone Network solution provides mapping and route guidance on a user-friendly command and control interface, to help guide rescue personnel in areas hit by natural disaster. The solution enables local and remote control of drones to be used by police for patrolling streets and monitoring the environment for criminal activities. Drones are a cost efficient and more advanced solution than helicopters for emergency operations.
Supported by Nokia's market-leading radio technology, the drones are connected over an optimized Nokia private wireless network with an edge-hosted packet core. The connection is prioritized continuously and is unaffected by congestion in the public network - which is essential for mission critical communications.
Industry and construction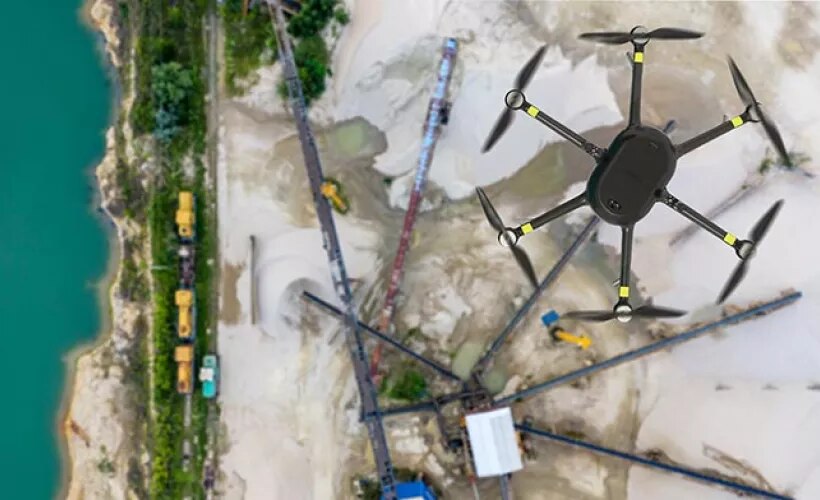 The potential for connected drones in the inspection and monitoring of industries and construction is remarkable. Data collected...
[showmore]
and analyzed through drones can be used for improving safety and security when inspecting construction sites, production facilities, railroads, roads, pipelines, air cables, radio towers, agriculture, etc. Likewise, data can be analyzed to measure construction progress, maintenance needs and early detection of dangerous situations. Critical safety inspections can be conducted cost efficiently with drones, and they can help evaluate the construction quality and progress of buildings, bridges and roads with remote tracking using real-time surveillance with different types of cameras and insight gained from advanced video analytics.
Smart City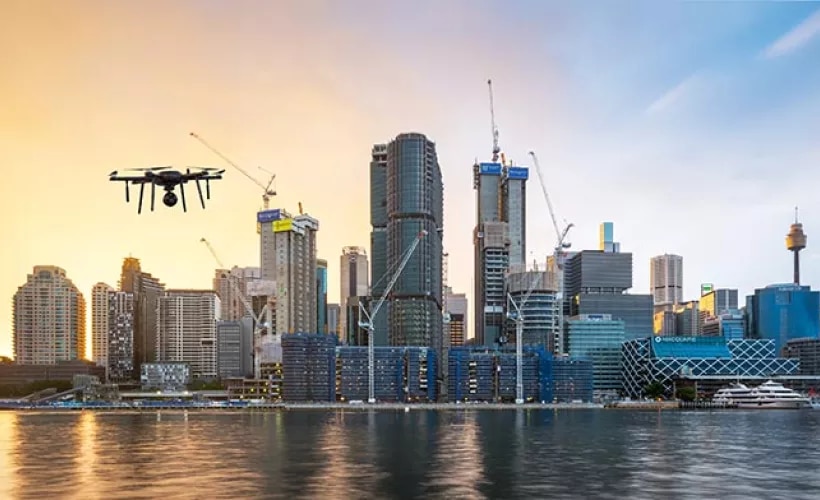 Customize the Nokia Drone Networks solution easily with specialized sensors for measuring environmental or water quality; and thermal cameras for detection of oil or steam leakages.
[showmore]
Traffic monitoring and analytics through video surveillance help police to enforce traffic laws and detect accidents easily. Real-time data can improve traffic management and alleviate traffic congestion.
A fast and robust handover mechanism in the cloud enables Nokia drones to cover long distances, making the drone solution ideal for cost effective point-to-point delivery of packages.
Transportation
Equipped with state-of-the-art real-time video streaming capability. The Nokia Drone Network solution provides a consolidated situational overview, live video footage and insight based on enhanced video analytics for traffic monitoring. It also has high capacity to store video data for future use and back-end processing.
[showmore]
Real-time drone video monitoring along with Nokia Drone Networks command and control analytics can support port operators with improved situational awareness for effective traffic management, increased safety and overall efficiency. For example, specialized sensors on drones can help detect the usage of banned fuel types used by vessels already when they approach harbors. Using the docking station, such workflow can be automated.
Nokia Saving Lives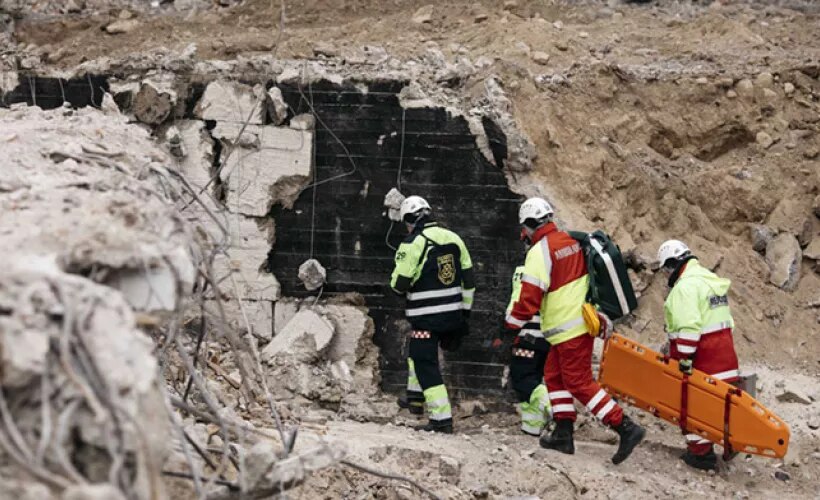 Nokia Saving Lives (NSL) is an award-winning innovation and non-profit initiative based on our Nokia Drone Networks solution...
[showmore]
combining private wireless network technology with drone applications and enhancements, such as real-time, high-definition video and infrared cameras to help emergency-response personnel find and rescue people in distress.
Nokia Saving Lives is a testament to Nokia's commitment to the UN Sustainable Development goals and highlights how dedicated industry collaboration can truly leverage technology for humanitarian benefit.
During the UAE Drones for Good Award event in Dubai in February 2017, the Nokia Saving Lives project demonstrated how a multiple drones flying in formation can efficiently search for people in a disaster area, winning first prize in the International Drones category.
Philippine Red Cross has collaborated with Nokia to employ the Nokia Saving Lives solution to aid disaster response activities along with mobile operator Smart Communications. The inaugural event showcased how the solution effectively supports Red Cross emergency operations with a high-capacity mobile broadband network combined with drones and on-site computing power. The solution is now incorporated into the Philippine Red Cross toolkit for demanding search and rescue activities.
Please complete the form below.