Go digital with a reliable private wireless network for safer,
more efficient operations
The mining and oil & gas sectors are experiencing a convergence of technologies including automation, robotics, and AI - all poised to deliver on safety, reliability and productivity. Particularly as the industrial device ecosystem is evolving to include the option of licensed, shared and unlicensed bands.   Legacy oil & gas and mining networks were not designed to support the high volumes of real-time data generated by M2M and IIoT systems with a high quality of service. Much of the network equipment in these networks is outdated, and Wi-Fi can't provide the needed coverage and capacity. It's time to go digital. [showmore]
We can help you start your digital transformation with a reliable, secure, industrial grade private wireless communications platform. Nokia Digital Automation Cloud provides the flexibility, scalability, predictability and resiliency you need to support secure communications for new and existing mission-critical applications. From delivering voice, data and video across all applications for onshore and offshore in Oil & Gas to smart mining tasks whether open pit or underground.
Adapt quickly to fluctuating demand, control operational costs and address growing safety and environmental concerns. Our solutions enable you to streamline your operations through automation, robotics, digitally enhanced equipment, sensor data, predictive analytics and machine learning. Local secure wireless connectivity supports group communication and tracking of workers and machines for safety purposes. Likewise, connected sensors, cameras and drones can be employed to improve operational efficiency through real-time inspection of pipelines, storage tanks, offshore platforms, mining areas and other facilities.  
Nokia Digital Automation Cloud provides a flexible hybrid business model for private network services and edge computing for everything from small remote sites to large, international projects and networks. The plug and play network can be easily expanded. Operations do not require special telecommunications skills.
Key benefits
This is what you can expect when you employ Nokia Digital Automation Cloud platform:
Improved safety & efficiency
360° situation awareness via built-in PTT/PTV, video and IoT sensors for real-time monitoring
Reliable coverage & capacity
Seamless vehicular mobility, remote control & monitoring of automated systems without interference
Reduce costs
Remote diagnostics & predictive maintenance, early detection of problems, less equipment i.e. up to 20X less sites than Wi-Fi
Productivity & agility
Process optimization, location tracking, equipment management
Better quality of service
Real-time data insight, intelligent analytics
Reduced carbon footprint
Meet sustainability targets through optimal use of resources
Remote asset management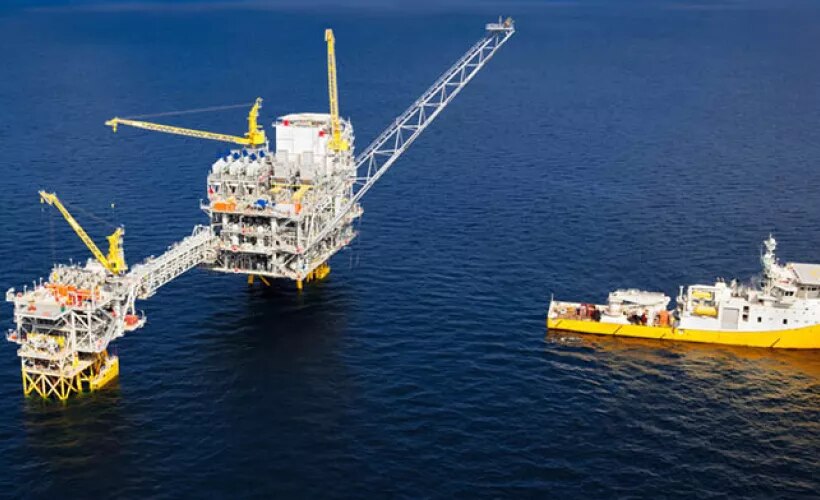 Connect all the cameras and sensors you need for more comprehensive video coverage, analytics and condition monitoring of your remote assets in real time using our Nokia Digital Automation Cloud platform and [showmore] connected applications. Wirelessly. Securely. Reliably. 
Multiple applications can be supported over one private network - extending coverage and capacity to offshore rigs, remote well heads, processing stations and field personnel, for example. Facilitate remote control and monitoring of automated systems in mining like haulage and drilling, intelligent earthmoving, and telemetry.
Robotics & autonomous operations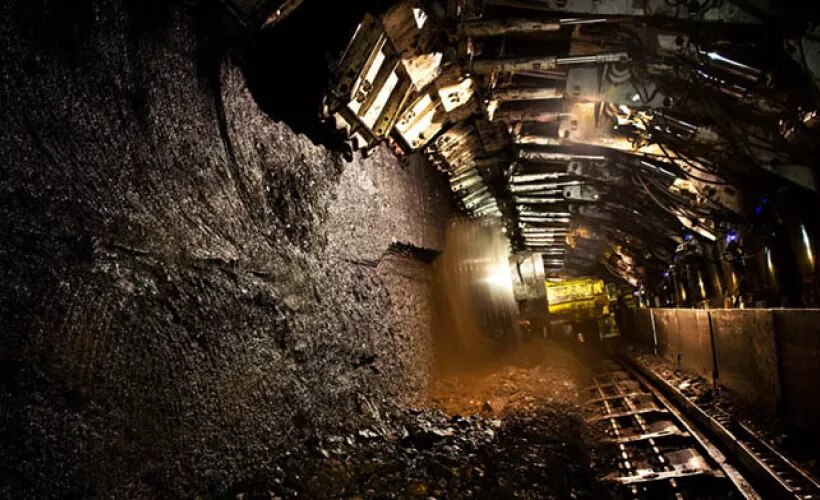 Pervasive connectivity enables automation of key processes to improve worker safety, reduce bottlenecks and optimize resource use through autonomous operations.  Removing workers from the most dangerous parts of a mine [showmore] for example with 360° connected coverage to follow movement, haptic feedback and other sensory data. Autonomous haulage, dozing and drilling can also be enabled through Nokia Digital Automation Cloud platform. 
In refinery operations, automating current manual safety surveillance and oil leakage detection monitoring tasks is a key objective that can only be facilitated through reliable, high capacity connectivity.
Drone inspection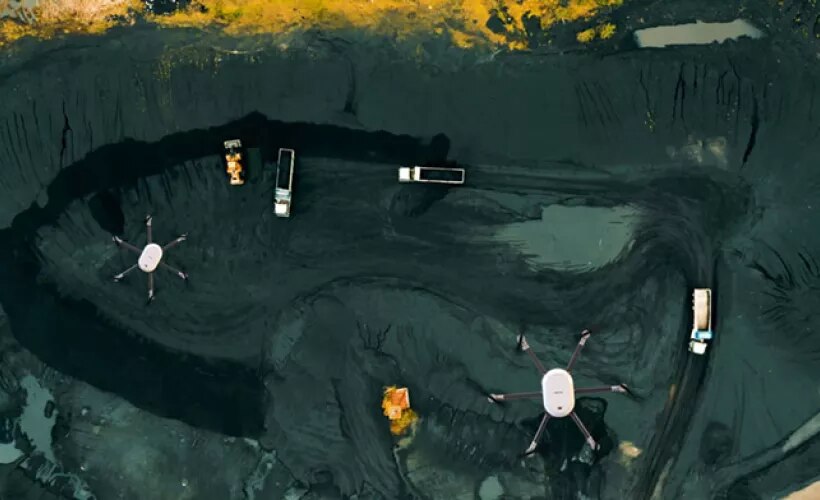 People, machines, vessels and drones on the move can all connect to legacy and new digital transformation applications through a secure, high-performance private wireless network. It allows you to add intelligence to drones for [showmore] example, via high-definition and thermal cameras and sensors to provide aerial insight and data over a live video feed connection so that it reaches control center experts in real time. 
Nokia Drone Networks and Nokia Digital Automation Cloud allow you to perform automated drone operations in pre-planned flight routes for safety surveillance, facility checks, early detection of oil or gas leakage and reduce the need for manual labour. You can control a fleet of drones operating in parallel alongside individual drones on separate missions so you can easily validate remote sensor readings, health, safety and environmental concerns.
Remote diagnostics & predict maintenance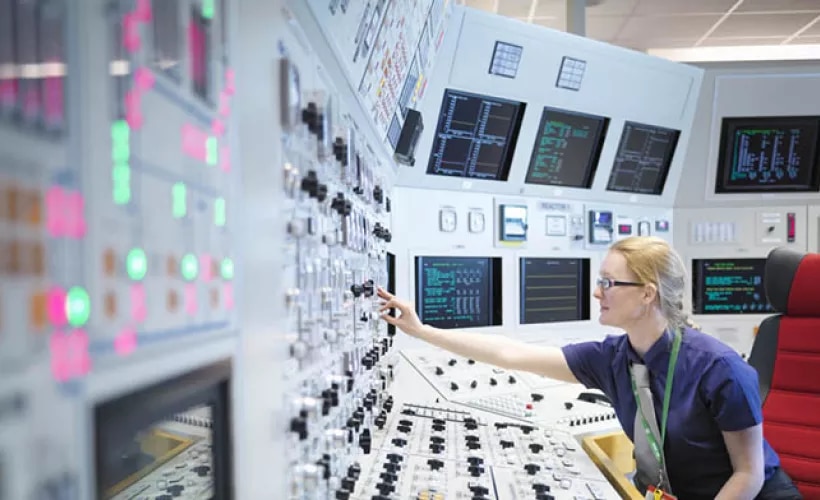 Gain 360-degree situational awareness in remote operating environments to enable predictive maintenance of machinery and other important equipment. Make better decisions from the command center to the site. [showmore] Enable predictive analytics for early phase detection through connected thermal cameras when a leak may be invisible or occur in a remote area of a refinery. 
Robust data analytics across both industries is in high demand alongside process optimization offerings, where connectivity and local computing power are crucial
Workplace compliance & workers safety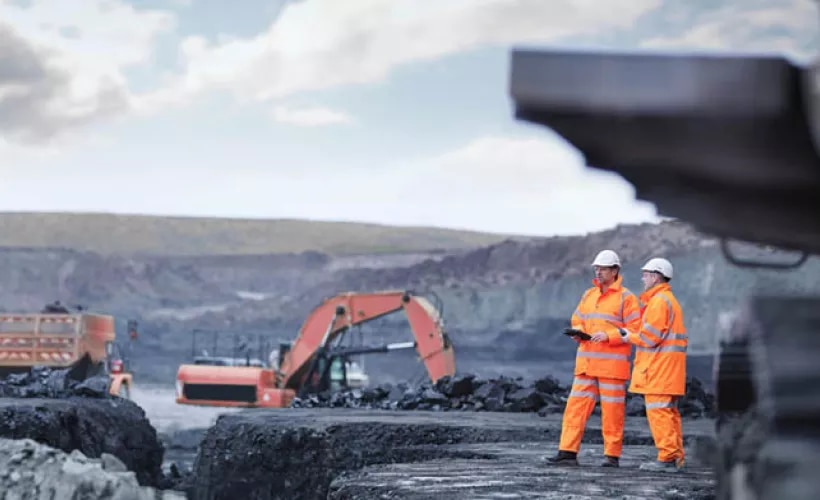 Boost employee safety through push-to-talk and push-to-video solutions and applications that enable operations centers to communicate with remote personnel in real time. As Nokia Digital Automation Cloud is a compact, rapidly [showmore] deployable private wireless platform, it can provide reliable connectivity for emergency and disaster recovery operations and establish coverage in remote areas. It allows for improved monitoring of worker health and safety and direction away from exclusion zones. High capacity, low latency connectivity also enables operation of autonomous loaders and trucks, smart tools and real-time monitoring of underground and outdoor premises to keep people and equipment safe.
Environmental monitoring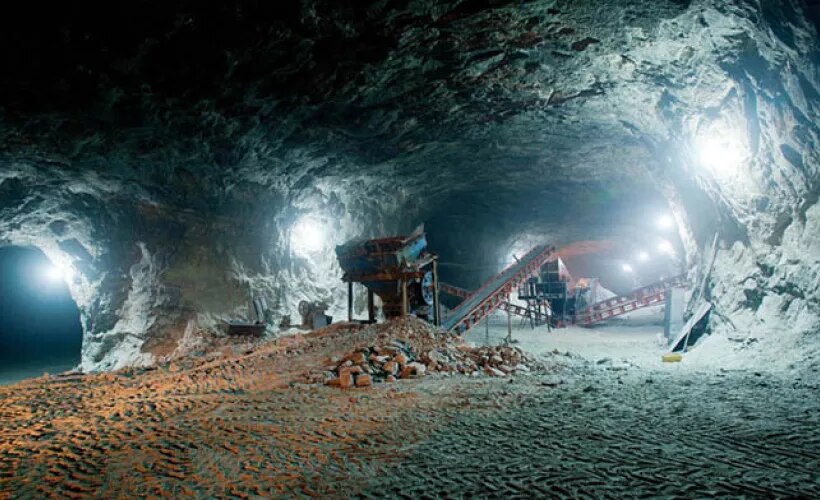 Nokia Digital Automation Cloud opens a new suite of capabilities to cost effectively enable many smart tasks for open pits or underground mines and refineries alike. IoT sensors and devices can be used to to monitor, [showmore] operate and collect data throughout site, for example related to air quality monitoring. This includes remote control operation of mining machinery, dispatch systems, emergency notification systems, access control systems, automated collection of data, ventilation fan monitoring and gas detection systems.
"
This collaboration is an important part of our strategy to develop open, interoperable solutions for future mining needs. Enhanced connectivity is critical for smarter and safer underground operations.
VP of Automation, International mining and engineering group 
 
"

Discover more Nokia networking solutions for Mining, Oil & Gas