Edge processing deployed on-premises needs to meet with the stringent latency, security, data sovereignty, extreme reliability and resiliency requirements of industrial mission critical operations. 
An application ecosystem is key for industries wanting to tap into a variety of capabilities provided by innovative digitalization applications. The Nokia MX Industrial Edge supports an ecosystem neutral approach that gives enterprises the opportunity to on-board their own apps, apps from their preferred vendors or even onboard legacy applications running on their site today.
What is the industrial edge application opportunity? 
Industry reports predicts growing interest among enterprises for implementing new Industry 4.0 use cases such as autonomous robots and augmented and virtual reality. This will grow the enterprise application investments rapidly.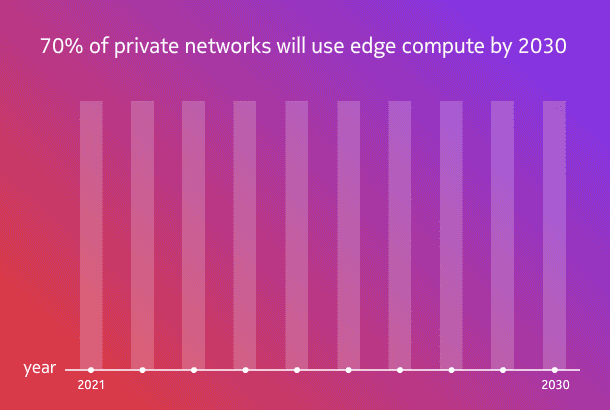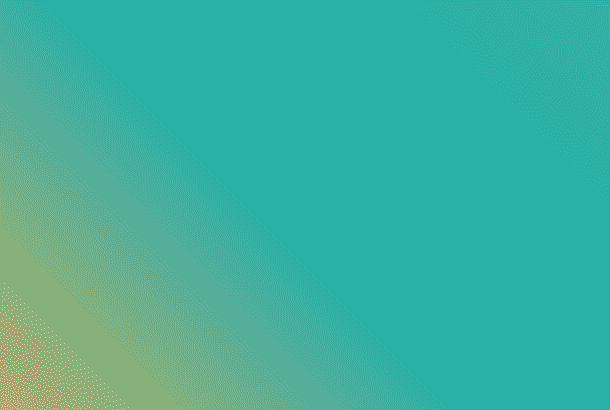 *Source: Analysis Mason: Applications and edge computing for private LTE/5G networks: worldwide forecast 2021–2030
Get access to new, global revenue opportunities via Nokia Sales and go-to-market partners
Get the benefits from the integration with Nokia private wireless and other apps running on MXIE
Benefit from the marketing of your application as part of the MXIE ecosystem
Automated application lifecycle management
Streamlined onboarding - for fast time-to-market
The Nokia application onboarding process enables fast and smooth application onboarding and automated application lifecycle management.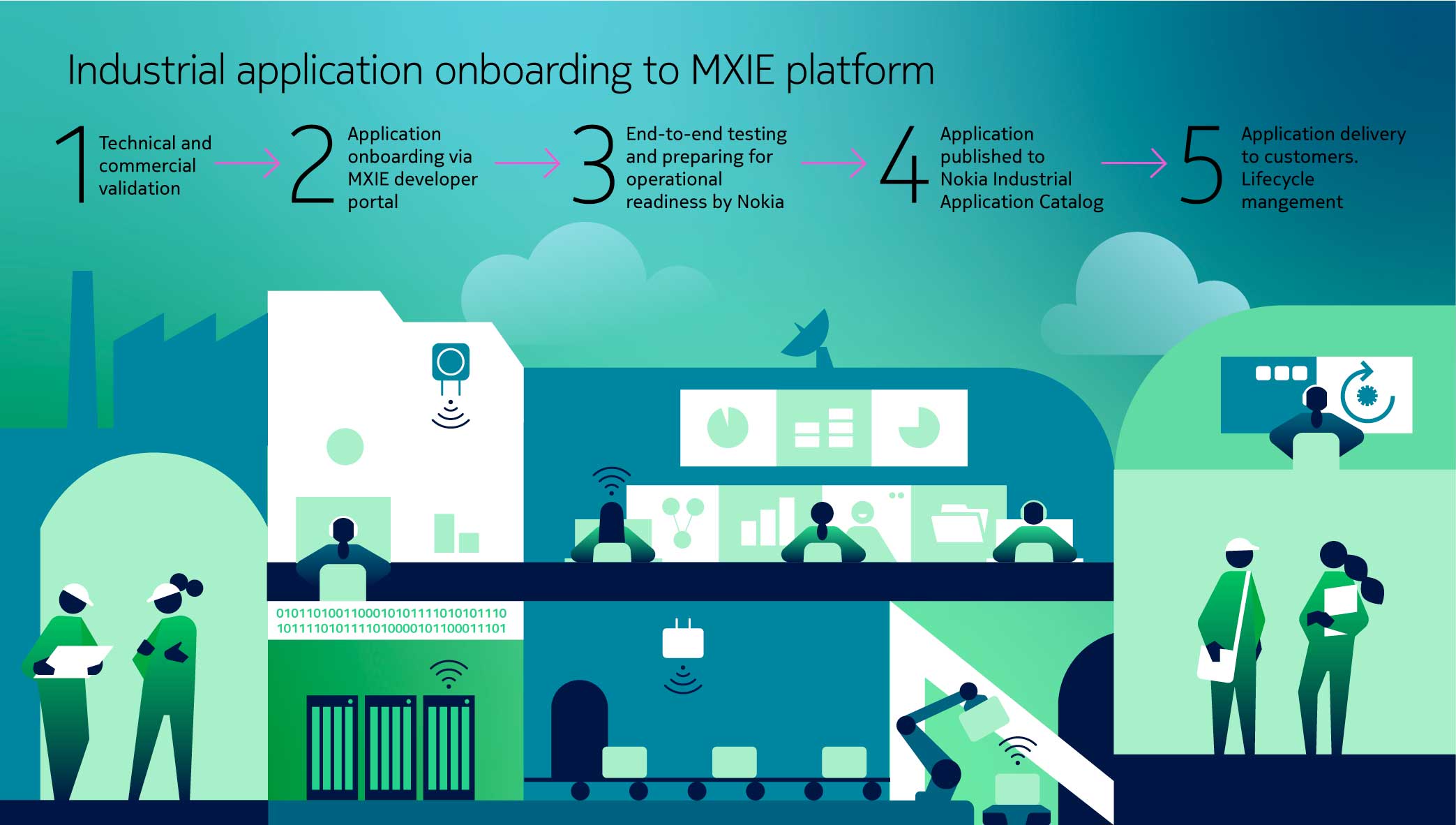 Nokia MXIE developer portal
Provides an enhanced onboarding experience and tools to enable faster and smoother application onboarding
Offers capabilities to register and onboard partner applications and automates various operations required to support and maintain these applications
Provides access to Nokia reference materials, step-by-step guides
Offers access to our MXIE toolkit (MXIE sandbox environment, MXIE app Kubernetes operator generator, MXIE example application, MXIE security testing tool), essential for application onboarding.
Nokia industrial application partner references
Taqtile
"We are excited to partner with Nokia, gaining access to their ecosystem-neutral platform, streamlined onboarding, marketing support, and exposure to Nokia MXIE customers. This collaboration enhances our app's lifecycle management and access to private wireless benefits, enabling us to offer a superior solution to our customers."
John Mathieu
/
Managing Director, Taqtile Europe
Smart Mobile Labs 
"We have onboarded our EVO application to Nokia MX Industrial Edge as on-premise edge processing and with 5G private wireless meets the stringent latency requirements of real time video streams. If you need to stop your remotely controlled machine, every millisecond counts."
Ruediger Hnyk
/
Chief Operating Officer & Vorstand, Smart Mobile Labs
Please complete the form below.
The form is loading, please wait...