High Accuracy Indoor Positioning
For real-time location tracking
About
Nowadays, any connected object can be located and tracked — at scale and more cost effectively than ever before, opening many opportunities in the Industrial IoT. The use cases for high accuracy positioning extend virtually across all industries - think warehouses, factories, hospitals, offices, care homes, high-security facilities — all of which benefit from applications that can keep track of inventory, vehicles, and also in some cases people, to ensure their safety.
An easy way to optimize logistics
Nokia High Accuracy Indoor Positioning (HAIP) is an application designed to help you locate assets within minutes, improve the utilization rate of shared assets, enable automated real-time inventory and even location-based billing for shared assets. Location data is computed locally, which means that it stays securely within the premises. 
Typical examples of tracked assets include wheelchairs, beds, medicine trolleys in hospitals, production equipment, testers, tool boxes in factories; and pallets, fork lifts and containers in warehouses. Vehicle tracking helps ensure efficient fleet management through usage recording, zone guards and alerts if a vehicle leaves a facility when it shouldn't, for example. Likewise, people tracking options can be used to ensure that staff is accounted for during emergency evacuations, proper staffing levels are maintained across operational areas, restricted zones are better secured and in the case of hospitals, wandering patients are quickly locatable.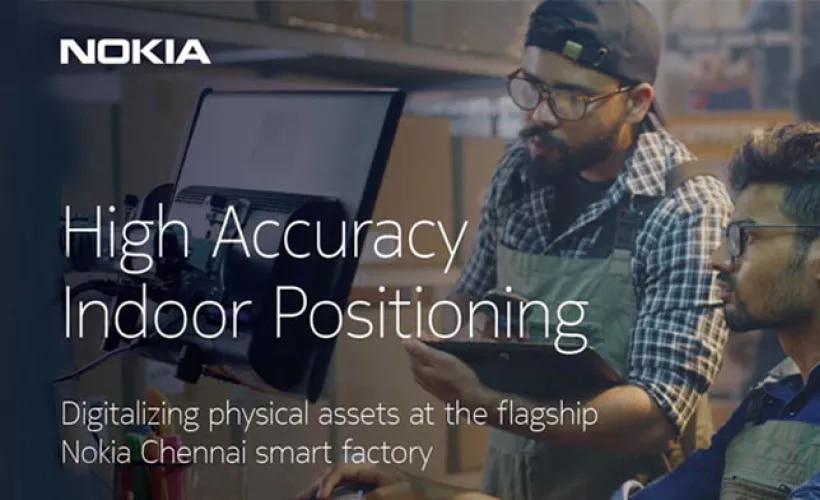 HAIP case study
Digitalizing assets at the Chennai Factory
Features & benefits
Please complete the form below.